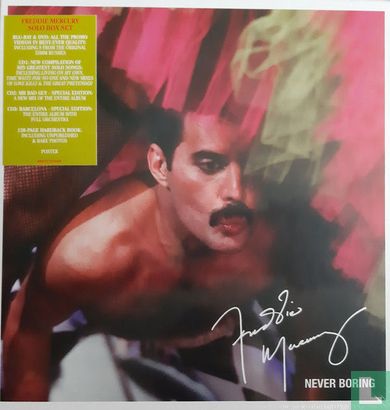 Grotere foto



Nog niet te koop aangeboden.Je kunt dit item in je zoeklijst zetten. Dan krijg je direct bericht als het te koop wordt aangeboden.

Voeg toe aan mijn zoeklijst
Nog niet in een zoeklijst
Catalogusgegevens
Releasenummer
0602577410499
Bijzonderheden
De set bevat een boek met harde kaft van 25 x 25 cm en een dubbelzijdige poster. A, B en C zijn cd's. D is een speciale Blue-Ray-cd. E is een dvd-audio. Vervaardigd in Tsjechië.
Deze tekst is automatisch vertaald uit het Engels
Klik hier voor de oorspronkelijke tekst
Set includes a 120-page 10"x10" hardback book and a double-sided poster. A, B and C are CD's. D is a Blue-Ray special CD. E is a DVD-audio. Made in Czech Republic.
Invoerdatum
26 november 2019 10:15
Laatst gewijzigd op
26 november 2019 10:52